Product Description
Product Info
Premium toothpaste with fresh breath formula is infused with the power of 6 natural herbs
such as Chamomile, Sage, Fennel, Licorice, Peppermint Oil and Clove.
In addition, it also combines the properties of Fluoride, Xylitol, Vitamin C, and Hydrated Silica to help remove plaque
and reduce the accumulation of bacteria in the mouth which is the cause of bad breath.
This toothpaste also helps prevent tooth enamel erosion and lessen the chances of gum inflammation
and toothache as well as preventing tooth decay, leaving you with healthy, white teeth and fresh breath.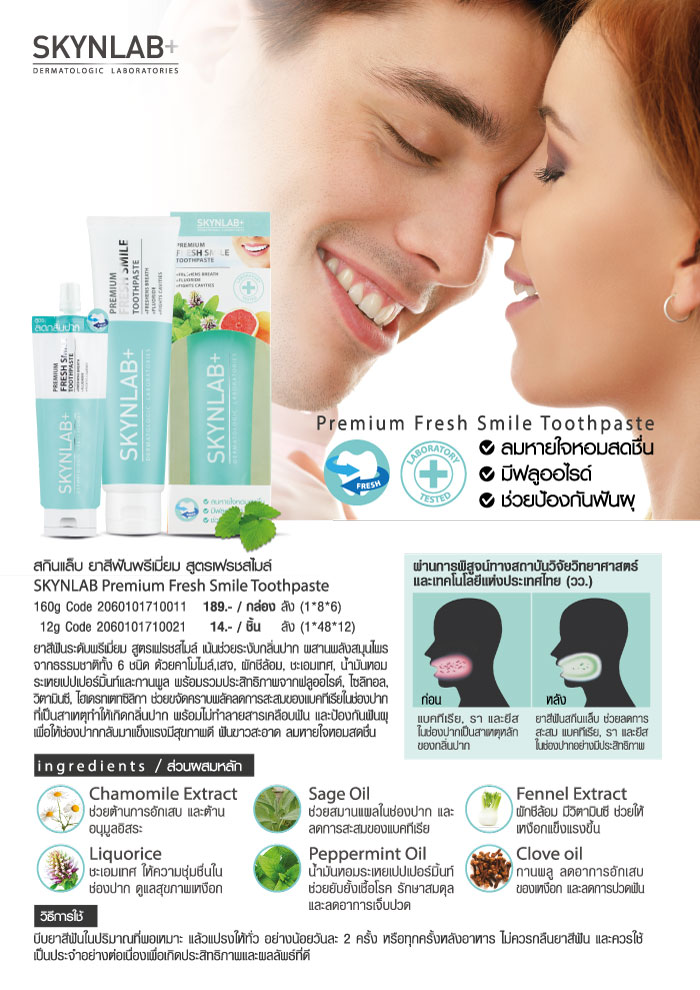 Reviews