Product Description
Product info
Magic Gluta Pact for people with fair complexion who wish to achieve a constant radiant skin
with the spectacular innovation of powder pact that features the combination of L-Glutathione.
Nourishing the skin for natural and radiant complexion, this powder is also light in texture
and does not leave rough patches during the day. With SPF 50 PA+++
and 2 color options, you can be confident to reveal your luminous skin without worrying about the sun.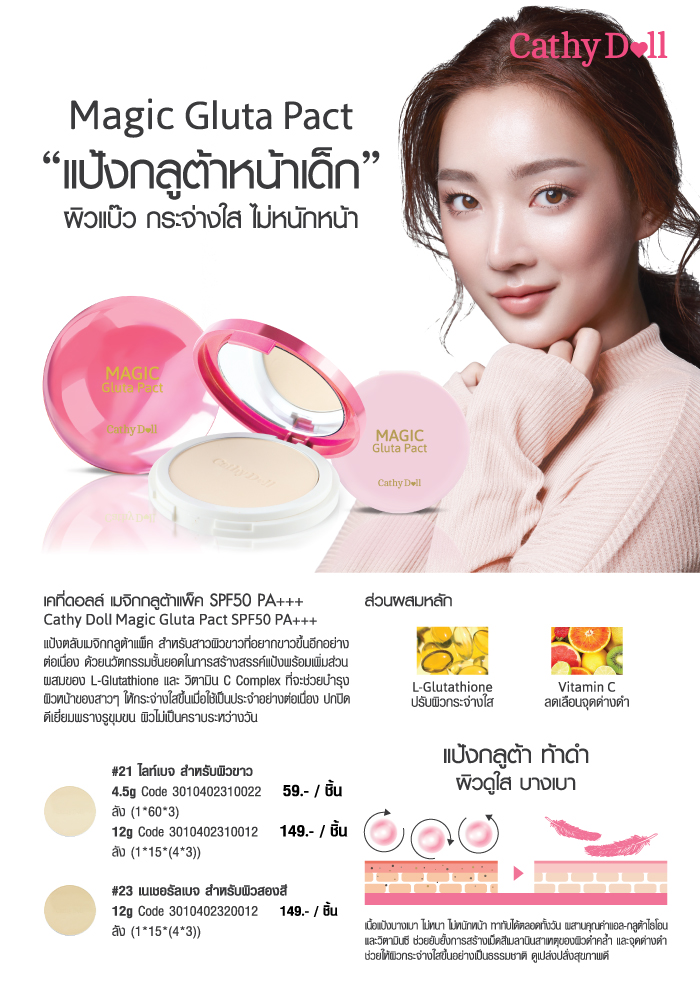 Reviews