Product Description
Product Info
This eye cream revives exasperated skin back to radiance. Rich in Caviar Extract which is full of collagen
that firms up the skin area around the eyes to look healthy while eliminating dull skin and impurities.
Fades off wrinkles and moisturizes skin with this intense semi-cream balm from 3 natural properties.
Caviar Extract helps to eliminate wrinkles while firming up skin. Hyaluronic Acid deeply moisturizes skin,
resulting in a youthful appearance. Orange Peel Oil brightens skin while nourishing skin's elasticity.
1. Intense Caviar Extract
2. Eliminates dull skin and wrinkles
3. Hyaluronic Acid moisturizes and firms up skin
4. Suitable for every type of skin and has no side effect to sensitive skin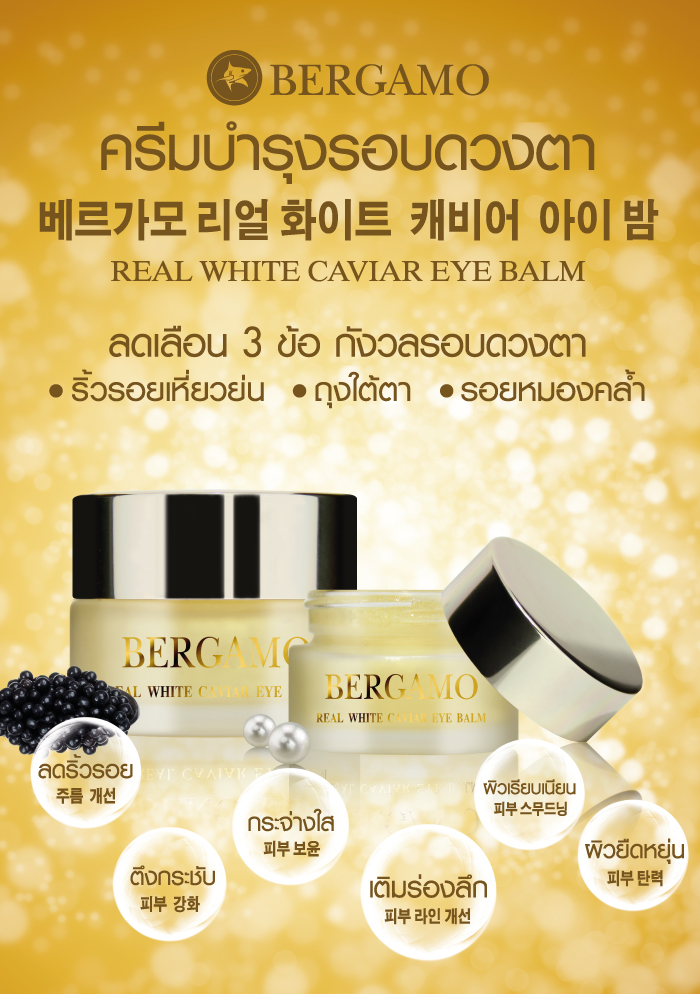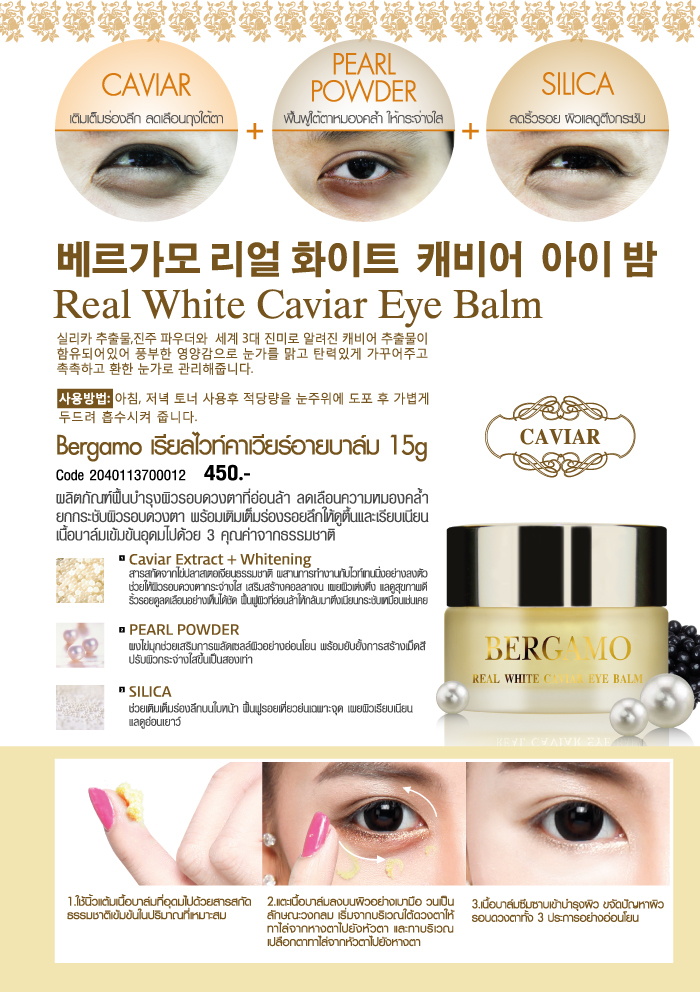 Reviews