Product Description
Product Info
This non-absorb gel puff with high flexibility does not absorb foundation
to allow you to make maximum use of the foundation texture.
It is easy to hold and facilitates blending for even and natural finish. With its flexibility,
it is able to reach all the areas on your face such as sides of the nose, under eye or hairline.
Besides, this Foundation Gel Puff is also easy to clean,
eliminating the problems of contamination like other puffs in general.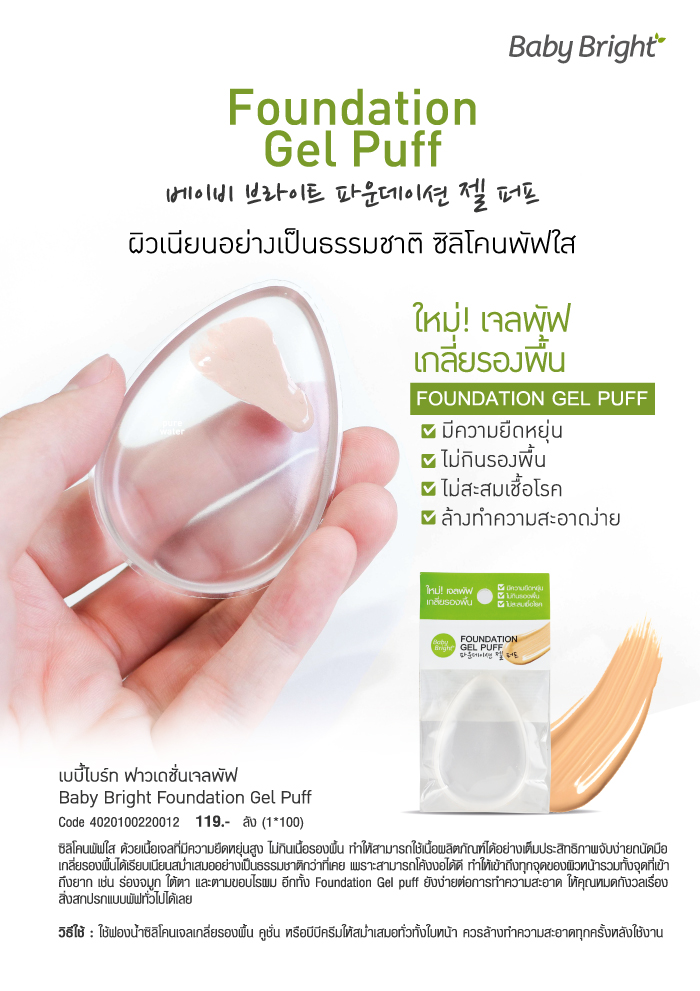 Reviews